Park My Fax: Get Rid of Your Wasteful Fax Machine and Receive Your Faxes via E-mail.
No Phone Line, No Paper, No Cartridges!
Why Should You Park Your Fax Number?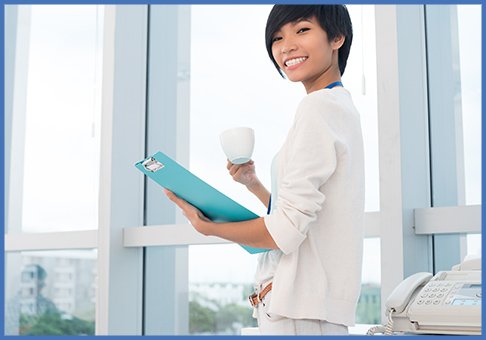 Moving – Are you moving and don't want to change your contact information and print a new business card?
Whether you're moving across town or across the world, we can keep your fax number and not miss a single document.
Cutting Costs – Would you like to get rid of the expensive bill but not the fax number? Get rid of unneeded bills, save money monthly, while keeping the same fax number, for just $5 per month.
Need a new Fax Line – We can get you a new fax number in your location. Get started with receiving and sending your faxes via email so you can save money.
For as low as $5 a month*, we will keep your number.

Deep Freeze
Port and store your phone number from any carrier to eliminate your unwanted service fees.

Receive Faxes to Email
Save money by parking your fax line, keep your number, and receive your fax to your email. Get all your faxes to your inbox as pdf attachments.

Send Faxes from Email
Send and receive your faxes using your existing email. Save money, and no one will know the difference in your fax service.

For as low as $5 a month*, we will keep your number.
What is ParkMyFax?
Park My Fax is an excellent way to save money on your bills if you want to give up some of your fax lines while keeping your same fax number. It's also a great option for those moving to a different city, state, country, or even for those just going away for a while. After you sign up with us, we will port your fax number to our system. You can select from different options on how to process your faxes: you can leave an outgoing message or you can choose to forward your faxes to a different number.
Can I port the number away from Family Phone?
Yes, this is your number, so you can port it anywhere you wish at any time. You must notify us that you intend to port your phone number in order for us to stop charging you. Please read further for answers regarding payments and refunds.
What will happen if I fill up the forms to port my phone number AFTER I cancelled my account?
If you knowingly ask us to port your phone number after you've already cancelled your account, and we are not able to port your phone number as a result, then you will still be charged for the $20 porting fee.
Is there a minimum period that I must pay? Do I have to sign a contract?
Yes. You must pay for at least 6 months or 12 months of the service you've selected. Porting your number is both labor intensive and involves direct expenses. Your first annual payment will cover the cost of porting your number AND your first 12 months of service. You can port your number away from us anytime you choose (after the first 30 days), but this payment is not refundable.
Learn How Park My Fax Saves You Hundreds!
Keep your old number. Start Saving Now!
Trusted By People Just Like You
Individual results may vary. Cost and savings depend on your selected plan and usage.
Ready To Get Started? Sign Up Today
Transfer your existing phone, fax, or toll-free number and
start saving now with our affordable parking and forwarding plans.