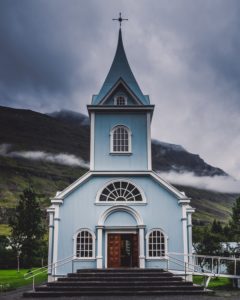 When having a church, one of the most important jobs is to be able to be and keep in touch with all the members of the community and try to have a large audience. Having a phone line can be a game changer, according to some of our current customers. How? Optimizing the institutions' communication with their members, avoiding disconnection with them and improving the team's productivity through a telephone line.
Having a Church Telephone System can bring many benefits to the Church. For example, it can help to optimize the institution's communication with its members, avoid disconnection with them and improve staff productivity just by having a good telephone system.
The only problem is that the cost of installing a telephone system can be more than the Church's monthly budget.
For this, Park My Phone has a solution that is currently being used by our customers in churches.
By using our Wifi Calling plan, the church can stay connected with people all over the world, being able to make and receive calls and have people leave voice messages when you are not connected and receive those messages in your email account. .
You can park your number for a significantly lower price, paying as little as $12 a month when paid annually, than you would pay for carrier fees.
Now just place an order and start using our services 🙂