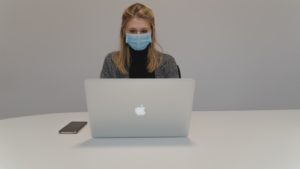 Since the beginning of the Pandemic and now with the flu, employees are taking sick days more often than ever. This can make it harder for businesses to keep track of the days their employees are absent or who and when they are sick.
At Park My Phone, we can help you with that:
One idea that we heard from a customer is using our voicemail transcription option. Employees can call a designated phone number and leave a message (about being sick and not coming to work that day). The message is then transcribed, and emailed along with the transcription to a specific email address where a manager can monitor the messages. Employees can also text the number. The message is delivered via email to the address designated by the company for a manager to monitor. Obviously, the manager can listen to  incoming voicemail messages by calling in.
We love to hear what customers are doing with our service. What is your unique use case?